At 5:30 am tomorrow morning, the northern hemisphere will be at its furthest point away from the sun; henceforth the days shall be longer and brighter until the summer solstice in June. Today is therefore the shortest day of the year.
Time to set the yule log alight...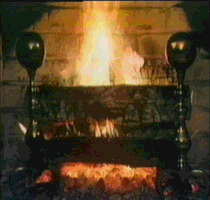 John, if you try and stick bits of holly to me again, I will not be amused.